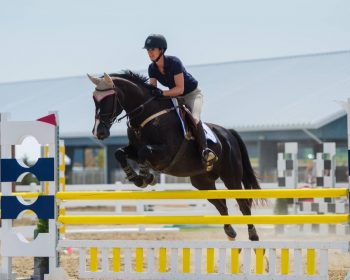 At Hollow Hills Equestrian we also offer training and exercise rides for your horse! Whether it…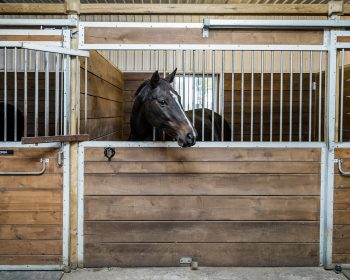 Great horsemanship and care are number one in our philosophy. All of our horse boarders receive…
About
Established in 2012, Hollow Hills Equestrian is a family run facility. The Barfoot family, Tanya, Troy and their daughter Cora live on site and have created an equine oasis in Grey County that boasts one of the best facilities in the area. The farm name itself was born from local farmers who knew of a hidden ravine which they had nicknamed the "Hollow Hills'.
The facility is truly unique, catering to multi-discipline equestrians of all abilities. Nestled on 88 diverse acres, the property has forests and groomed trails, a large pond, an impressive groomed grass ring, a short cross country course, a large sand ring and an indoor arena.
Tanya herself is a certified trainer, with Equine Canada as a Competition Coach, who specializes in developing hunter, jumper and event riders. Tanya's many years in the show ring provides riders who wish to compete an incredible resource as they prepare.
Hollow Hills also caters to the beginner rider as they embark on their equestrian journey.
Strong foundations for all levels of riders are paramount.
At Hollow Hills you are provided many opportunities such as schooling shows, clinics with other professionals, and lesson packages designed for you or your child. Full boarding for your horse with a strong focus on individualized care. Giving you piece of mind that your horse is in the best hands.
The atmosphere in the barn is unrivalled. Always professional and courteous you will find the staff and clients are endlessly helpful and welcoming. Chip the farm dog will always greet you with a smile, and the cats Buster, Tom & Daisy welcome a snuggle.
We are here to care for your horse and we can train it too!
Please inquire about our training program.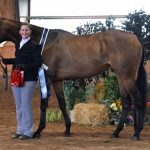 Tanya Williamson Barfoot and I commenced our relationship at her facility, Hollow Hills Equestrian Center in…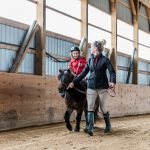 Tanya is a superb coach and an incredible horsewoman.  She has been training myself and my…